Among the most requested eyelash services, getting Russian volume lash extensions is the most popular and in-demand service as per the current trend, and the reasons can be due to the full lash effect and appearance it gives.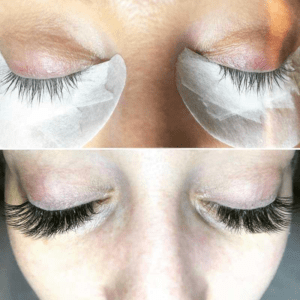 But before you fix an appointment with your lash technician, there are some important details you need to know, including cost, maintenance, and safety.
As you read on, you will find answers to the subjects stated above as well as other equally important details.
What really are Russian Volume Lashes?
From the name, it is easy to tell that a Russian invented this treatment. Basically, it is a form of false eyelash application that gives a darker and more dramatic look to the eyes.
This is due to the fact that many thinner lashes—about three to six—are attached to every one of the natural lashes of the client, in order to achieve the expected voluminous look.
Most people choose to have Russian volume lashes applied for an event or special occasions. But you can install them on a normal day. You don't need a special occasion to look glamorous.
Special qualities of Russian Volume Lashes:
-what it is made from
While other false lashes are made from both synthetic and natural fibers, Russian volume lashes are made from different types of ultra-fine synthetic fibers.
Since this procedure requires more lash extensions to be added to every single natural eyelash, the synthetic fibers used to make Russian volume lashes are designed to be thinner and lighter.
-its lifespan
Normally, your Russian volume lashes should last anywhere between four to six weeks—which is roughly the same lifespan as your natural eyelashes.
Looking after it properly will ensure it lasts for the expected duration, but it is advisable to get an infill after about two or three weeks. This will ensure you still have that fine, dramatic look no matter how long you wear the extensions.
How much do Russian Lashes cost?
Since Russian volume lashes require more time, more expertise, and the use of more resources, it is no surprise that they actually cost more than the regular lash extension options.
So, you can spend around 100$ to 150$ to get a Russian volume set. However, the Russian refill (2 weeks) will cost you 50$ – 70$. It all depends on the uniqueness you want with your treatment.
Maintaining the Russian Volume Lashes
To get the best out of your Russian volume lashes, you need to know how to maintain them well to make sure they last longer and also to look glamorous throughout its lifespan.
Start by making sure your eyes have no contact with water within the first 48 hours of your treatment. This also includes steaming, so don't get any steaming facial treatments for two days.
Do not use oil-based products on your eyes. Also avoid touching your face or lashes—these acts can weaken the bonds and reduce the life cycle of your eyelashes.
When you wash your face, carefully pat it dry. Don't rub it, as this will easily affect the lashes. Don't forget to use lash shampoo to keep your eyelashes clean.
Mascara and Russian Lashes
According to beautystack, "If you splurged on eyelash extensions, you don't need to wear mascara." "Your lashes will look great without it…", and we agree with this statement 100%.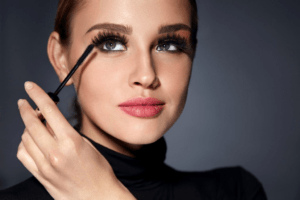 Mascara is not exactly a good fit for lash extensions. So you should not wear it with your Russian volume lashes for reasons that affect the lash extension's lifespan.
Remember that mascara contains oil. Furthermore, as previously stated, such oil-based products can weaken the bond that holds your luxury lash set together.
This happens when the chemicals in the glue that was used for your Russian volume lash set come into contact with the mascara oil and react with it. So, if you must use mascara with your lash extensions, you can go for the ones that are not oil-based.
How to safely remove Russian Volume Lashes
When you want to remove your Russian volume lash set, you need to consider the health of your natural eyelashes in the process. This is why it is advisable to just allow a professional to remove it instead of doing it yourself.
It is not safe to remove your Russian volume lashes on your own because you run the risk of taking them out prematurely. Go to your lash technician and you may find out that what you need might just be a refill.
But if it is really due for removal, your lash technician will do it for you safely, while protecting your natural eyelashes.
Best place to get Russian Volume Lashes in Dubai
If you really want to look glamorous and stay that way throughout the lifespan of your Russian volume lashes, you need to have them done by the most qualified lash technician.
The best way to know if a lash technician is as good as they appear is by checking if they are licensed.
Another way to know is by checking what other people are saying about them.
If they have a good online presence, you can go through their reviews and use the experience of others to determine their skills and professionalism.
With all these in mind, there is no doubt that Nooora Beauty concierge is the best place to get your Russian volume lashes in Dubai.
Nooora has over 20+ trained professionals, a five-star rating from satisfied customers, and multiple partnerships with different reputable brands.
Conclusion
Always ask your lash technician for advice before booking your appointment and after getting your Russian volume lash set installed. This ensures that you will get the best treatment because your lash technician will customize their services to suit your uniqueness.