Planning to glam it up with nice nails for fall and winter? Something to make the dark months a little bit cheerier? Though, admittedly, in Dubai we can't really complain about months of darkness, can we?  
At any rate, there's nothing like a little bit of sparkle to put a smile on one's face during the holiday season. Plus, any excuse for going glam is one well worth pursuing, if you ask us!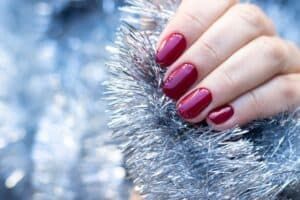 OPI's Colors for Winter
OPI has a collection they call Shine Bright which ranges from snowy whites and icy blues to bright reds and purples. There are also a number of greens to match pine forests (and Christmas trees). Of course, there's enough bling and glitter to make sure you truly shine bright as well! In fact, all shades but the Red-y for the Holidays (which is indeed Yule red), has some form of glitter (pearl) in it—some shades even have multicolored pieces of glitter.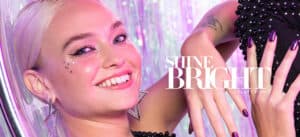 Essie's Colors for Winter
Essie's winter collection is significantly frostier. It's also cuter, focusing on pastels with one exception—in a gingersnap. A color that stands out with its deep, pink, shade. It glitters just as much as the rest of the collection though.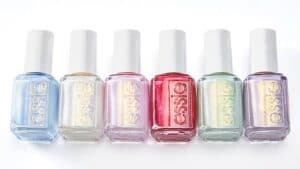 For the Little Black Dress
The festive season usually offers lots of opportunities to dress up. Particularly work functions and New Year's Eve galas. If you're looking to match your little black dress with a black nail polish, then go for Heart of Coal by OPI, which is a black nail polish with multicolored sparkled.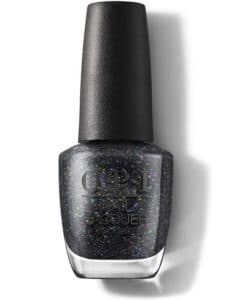 For the Little White Dress
If you want to look as frosty and beautiful as a snowflake, then twinkle in time by Essie is the perfect choice. We're also envisioning it paired up with fluffy white sweaters.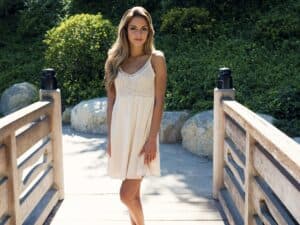 Going Red
If you want a deliciously deep and dark red to go with the spirit of love that's supposed to encapsulate the festive season, we recommend Red-y for the Holidays by OPI.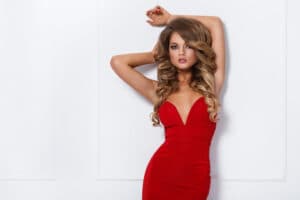 California Winter
 When you want to stand out in the crowd and look like a fresh breath of summer, just apply in a gingersnap by Essie. It can't go unnoticed and will pari well with suntanned legs and a mini-dress or a long flowing bohemian maxi dress. California style.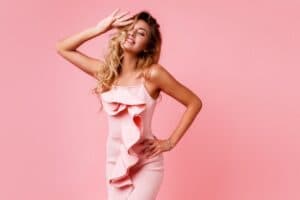 Glitter and Gold
If you want to have a truly golden New Year's Eve or are heading to a masquerade ball or some other fancy affair where everything sparkles like gold, then choose Gold Sleighs Me by OPI.