Oh, there's excitement surrounding discovery: What's the best beauty salon near me?  Now you're feeling exquisite anticipation: pampering, relaxation, spilling some secrets, hopes and wishes. And new confidants whose listening skills are as fine-tuned as their technical prowess.
There is a special power of discovery when you've found it—the best beauty salon for your needs.
The best ladies salon for you isn't difficult to find, you only need to know how to find it.
Here's some tips to guide you. All you need is a spirit for discovery and a bit of research.
What Services Should You Expect a Salon to Offer?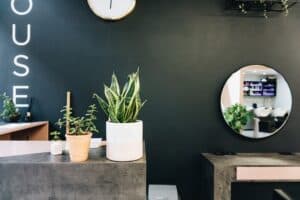 Your ladies salon should offer a wide range of services. After all, we expect to enjoy all of the beauty services we need without having to reach out to other salons. Call it a customer-centric philosophy; ease and 100% satisfaction aren't too much to ask for, after all.
You might ask, "Where's a salon or parlour near me that offers convenience and total satisfaction? I'm needing color, styling, and nail services, but my sons need haircuts, and my daughter wants a facial to smooth her skin."
Fancy a full-service salon that pampers you and your family members, as well. Moreover, delight in learning the professionals provide such wide-ranging services at your location.
Yes, there are beauty concierge salons that make house calls.
Make your salon of choice a beauty salon that offers a plethora of services:
hair services: cuts/ styling/ coloring/ extensions/ perms/ straightening
facial treatments: anti aging/ acne treatment/ acne scar/ brightening treatment/ deep cleansing/ deep hydrating/ de-tan treatment/ firming & tightening/ uneven skin tone/ pigmentation treatment.
nails: manicure/ pedicure/ manicure-pedicure/ nail polish/ nail extension/ nail treatment
eyelashes: classic full set/ eyelash refill 3 weeks, eyelash tinting/ Russian full set/ classic half set/ eyelash refill 2 weeks/ Russian refill 2 weeks, 3 weeks/ eyelash removal/ lash lift/ eyebrow tinting/ brow lamination
body: waxing/bikini waxing/threading
massage: therapeutic massage/ reflexology massage/ Thai massage/ couple massages/ deep tissue/ aromatherapy/ sports/ Swedish
face clean-up: back facial/ oiliness cure/ dry skin cure/ eye treatment/ redness treatment/ sensitivity skin
What's more, these services should be offered for all, not just for women.
For couples, did you know that you can be pampered together?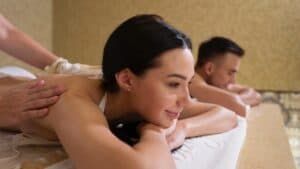 and more…
Those looking for a salon value diversity of services, particularly when the beauticians come to you!
How Many Technicians/ Therapists Should Salons Offer Their Patrons?

Professionals in the salon industry typically agree: a salon must offer a good number of professional technicians and therapists, a number dependent on—or equal to— the ability to sustain continued success and growth of clients.
Because of the client-centered nature of the very best ladies salons, this number is dependent on many things. However, the professionals should be a number great enough to satisfy client needs for time and convenience, two requirements for most salon customers.
Customers value more. When reaching out to get Dermalogica facials, for example, we want unconditional attention, professionalism and the professionals'/technicians' attention to detail. What's more, customers look for strong abilities, cleanliness, and fair costs for services.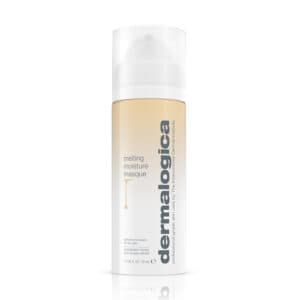 Stating this another way, clients needn't wait for weeks to get a facial or haircut, or pay exorbitant fees. The best salon for you books with expediency and it's fairly priced.
What's a Salon's Range of Beauty Products?
The best salon for most women carefully positions itself to offer a wide range of product types and services. That's because we women typically desire to look our best. What's the point in having a facial to brighten our skin if our hair is dull?
Indeed, salon products are an essential factor of the services we receive. The products help us deal with the ever-developing effects of change. There's climate change, changes in how we work, shop and dine, even changes in people's behaviors.
You deserve the best products, also, to achieve the latest trends as you present your most beautiful self to the world. For example, Dermalogica brand skincare products are medical grade. Trusted worldwide for some 40 years, the Dermalogica  top-of-the-line products promote beauty's essence. They make you your perfect self—inside and out.
Why the Choice of Beauty Products is Important for Beauty Salons
When we talk about skin, hair, and body treatments, get ready to smooth things over, defy gravity, and shoot for the moon. And you can have it all at home!
The beauty products that a ladies salon chooses might not be the 'backbone' of their business, but that line is like the 'oxygen.' A salon, like us, requires air to grow and thrive.
Are the Professionals Trained and Certified?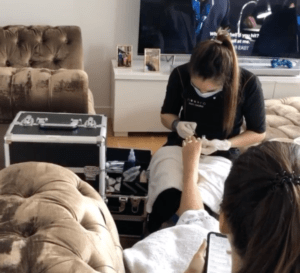 What Types of Reviews Do You Find on the Internet?
Whether you're looking for services offered at a beauty salon, their prices, or amenities, begin with the Internet. Most business websites—salons included—provide clear and honest reviews that help us understand many aspects about the salon.
Is it easy to get an appointment? Do patrons appear to come back? What do people say about prices? Does the salon offer home services? Are there many services from which to choose?
Nooora Beauty Concierge reviews on Google tell all, therefore, read many reviews when searching for the best beauty salon for you. Professionalism, cleanliness, courtesy, and more will either shine through or turn you off. Take the information that you glean, it will reveal key issues. If you love the reviews, they will drive you to connect with the salon.
What are the Hygiene Protocols for Full-Service Salons?
Covid-19 didn't merely upset salons' businesses, many were permanently shuttered. Those salon owners who learned to yield to and embrace pandemic requirements grew stronger. The trick was to assure absolute safety and wellness. 
With at-home services' continued growth, the best ladies salon for you will continue many protocols, while some have safely been dropped. In the meantime, protocols to ask about include
proper sanitization of all tools/equipment
all-around sanitized surfaces
use of gloves and hand washing
masking protocols
distancing protocols
additional care with threading and waxing
Rest assured that the salons working to serve customers during Covid-19 emerged stronger post-pandemic. Ensuring health and wellness for customers has a way of growing on you!
To Conclude
Finding your go-to and beloved best beauty salon for you needn't be annoying or difficult. It will never be a drag. Instead, you're investing minimal time finding a ladies salon that promises new experiences, new opportunities, a new you. 
No need to grab your keys or step out into the elements—the best salon services for you and yours are coming to your place.  Like the aunts and uncles, the grandparents, too, all bringing goodies for a party, enjoy—it's your time for fun.